Trade
5 Reason you could be failing building inspections
Our Service
What Can we do for you?
Acorn ITM
Few words about us
With 25 years in the Waikato, the team at Acorn ITM can help with any job, big or small! Whatever it may be we'll see you right!
Contact Details
Feel Free to Contact Us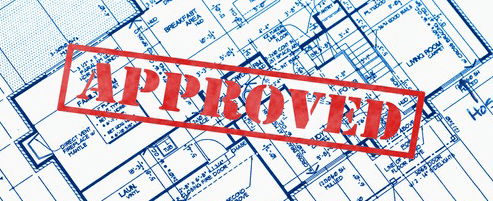 Dec 7, 2016
Articles
Comments: 0
5 Reasons you could be failing your building inspections
Have you been having issues with your building inspections? Good news, you aren't the only one! ITM has done some research into the most common reasons inspections fail. Check out the top 5 below.
       1. Paperwork!
Unsurprisingly, the most common problem mentioned by all the councils was paperwork, such as:
• Wrong plans & specifications on site
• Not reading/understanding consent conditions, inspections required, paperwork required
• Understanding the difference between minor on-site variations and amendments
• Working with out dated technical literature
• Incomplete producer statements or producer not on "approved" list
• Engineer producer statements not provided
• LBP record of work not complete
• Poor on site supervision of non-LBPs
For the building inspection process to be completed, all the relevant paperwork needs to be provided, including sub trade paperwork and a complete list of producer statements.
     2. Changing products and materials
All of the councils mentioned product substitution as an issue. Typical examples include changes in plasterboard linings, insulation, cladding, lintels and coatings. When something different from what is specified in the plans is used, expect problems.
For example, changing from one brand of plasterboard to another may affect bracing calculations. This can be managed with an on-site minor variation provided that all the required paperwork is included with the application form.
One contributing factor that came up consistently was the practice of building products sales people driving around building sites offering a cheaper price for what may appear to be an identical product.
The fact is that substituting consented products and materials with alternatives without getting council approval will nearly always cause hassles and delays.
     3. Not being ready
Many of the councils we spoke to expressed frustration at the inefficiency and extra cost when building inspections were booked, but the work to be inspected wasn't ready.
     4. Moisture levels
Moisture levels in framing during winter builds in an issue across the country. However this is becoming less of an issue now, with more builders using approved packers under the frames.
     5. Poor workmanship
Recent media reports about the rising number of building inspections failing in Auckland centered on poor workmanship, with the underlying reason being the immense volume of work being undertaken.
Ian McCormick, who oversees Auckland Council's building consenting, commented:
"What we are seeing is large numbers of relatively unskilled folk coming into the market, often not supervised to the degree they need to be. Skilled project managers are also busy, overseeing on average 25 jobs at a time. So they'll move from site to site, often with teams of relatively inexperienced folk."

10 ways to use Kwila Decking in your Backyard
December Newsletter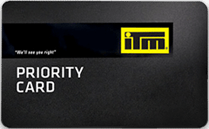 Want a
deal?
ITM's FREE Priority Card gives you discounts, promotions and exclusive offers.
Apply Online
we go the extra mile
Our sales reps will pop in to your site to have a chat about your new project. Just request a visit to be contacted.