Our Service on
Delivery Service

How It Works
Follow Our Three-Step Process
With our hiab truck we are able to cater to all types of deliveries with minimal disruption to your site. We can even load up to visit your site out in Raglan with at least two deliveries planned a week (Tuesdays and Thursdays). With an additional two flat deck tip trucks as well as a flat deck ute, we can cater for any and all of your delivery needs at a great rate!
Prepare a list

Prepare a list of materials you require.

Place order

Contact us to arrange your preferred delivery date.

Receive Delivery

To ensure the safety of your delivery, please ensure someone is on site.
Play Video

Delivery Trucks
Gallery
Come and see us or give us a call to work out the correct truck for you.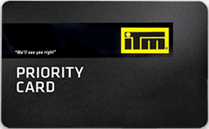 Want a
deal?
ITM's FREE Priority Card gives you discounts, promotions and exclusive offers.
Apply Online
we go the extra mile
Our sales reps will pop in to your site to have a chat about your new project. Just request a visit to be contacted.