Our Products
Product Range
Prenail
With 25 years of industry experience, our head detailer will see you right
Building Materials
On top of all the essentials to get the job done, our team are masters at finding anything you need
Timber
With top quality timber suppliers like Red Stag and Max Birt we can find anything to suit your needs.
Hardware
We have a wide range of hardware stocked in our Showroom. Can't find want you need? We will order it in.
Rural
Building a new fence. Come in and check out our range of products to fit your requirements.
DIY
Got some projects on the go at home? Come in and see us for the products and advice you need to get them done.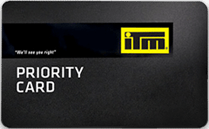 Want a
deal?
ITM's FREE Priority Card gives you discounts, promotions and exclusive offers.
Apply Online
we go the extra mile
Our sales reps will pop in to your site to have a chat about your new project. Just request a visit to be contacted.